Binibining Pilipinas 2020 candidates ride the summer wave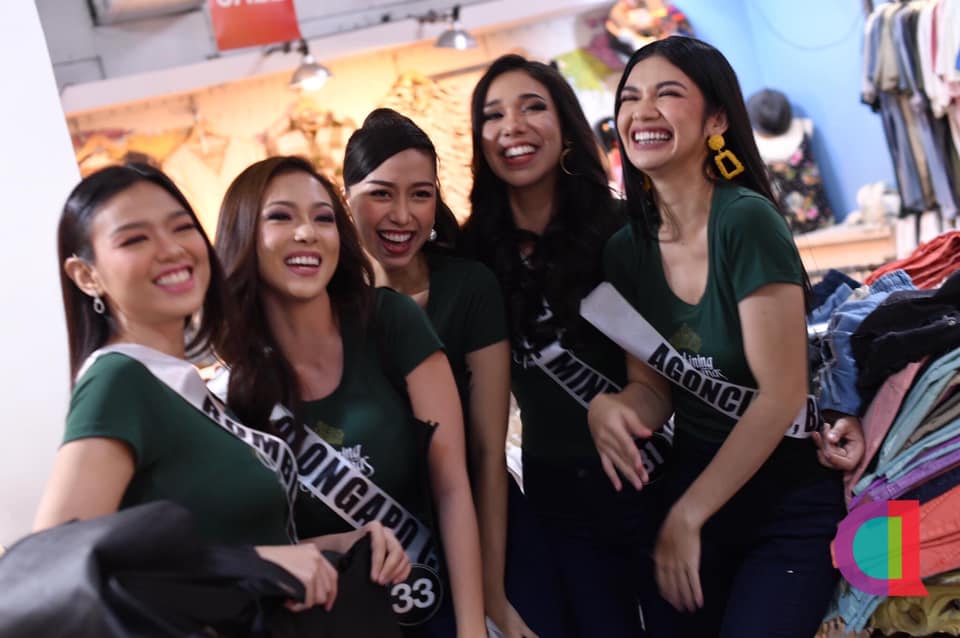 Manila, Philippines – The competition in the country's most coveted pageant is getting fiercer and hotter. With summer just around the corner, this year's Binibining Pilipinas candidates brought the heat even higher in an exciting fashion challenge at Araneta City on March 2, 2020.
And to spice things up, the netizens will have the power to decide who among the girls sizzled the most in the challenge!
The candidates were given a fun summer treat as they went on a shopping spree for hip summer fashion clothes and accessories and for some delectable desserts. They were divided into 8 groups of 5 members each, with each team given a mall destination, a limited budget, and a theme to consider for spending:
· Binibinis 1 to 5 – Ali Mall, puff shoulders
· Binibinis 6 to 10 – Ali Mall, bike shorts
· Binibinis 11 to 15 – Gateway Mall, casual shorts
· Binibinis 16 to 20 – Farmers Plaza, jumpsuit stripes
· Binibinis 21 to 25 – Gateway Mall, two-piece summer wear
· Binibinis 26 to 30 – Ali Mall, retro swimsuit / high-waist
· Binibinis 31 to 35 – Farmers Plaza, jeans summer outfit
· Binibinis 36 to 40 – Gateway Mall, printed dress outfit
Challenges won't be fun without the thrill. After shopping, the ladies had to show off their fashion buys in a creative photoshoot that will determine the winning team.
Binibini candidates enjoy their shopping experience
BB 8 Meiji Cruz rummages the rack of beautiful dresses for their summer outfit
BB 10 Shaira Marie Rona checks the price of her chosen suit
BB 17 Justine Felizarta plays with her new found head dress
Bb 33 Alexandra Faith Garcia enjoys shopping in Araneta City while her team mates Bb34 Mercedes Pair and BB 32 Danixa Acuna bargains
BB 40 Honey be Parrenas is excited to try on her new found print
From L to R BB 21 Hannah Arnold, BB 22 Ma Ruth Erika Quin, BB 23 Gabrielle Camille Basiano intensely look for the right outfit
From R to L BB 39 Bellatrix Tan shows BB 37 Alexangela Salvador and BB 36 Vickie Marie Rushton where to find their outfit through the Araneta City App
The winning group will be chosen by the netizens through public voting on the Binibining Pilipinas Facebook page. The public can check out the girls' cool photos online and vote for their favorites from March 2 (Monday) until March 8 (Sunday).
The winning group will receive a beauty and relaxation package from Araneta City.