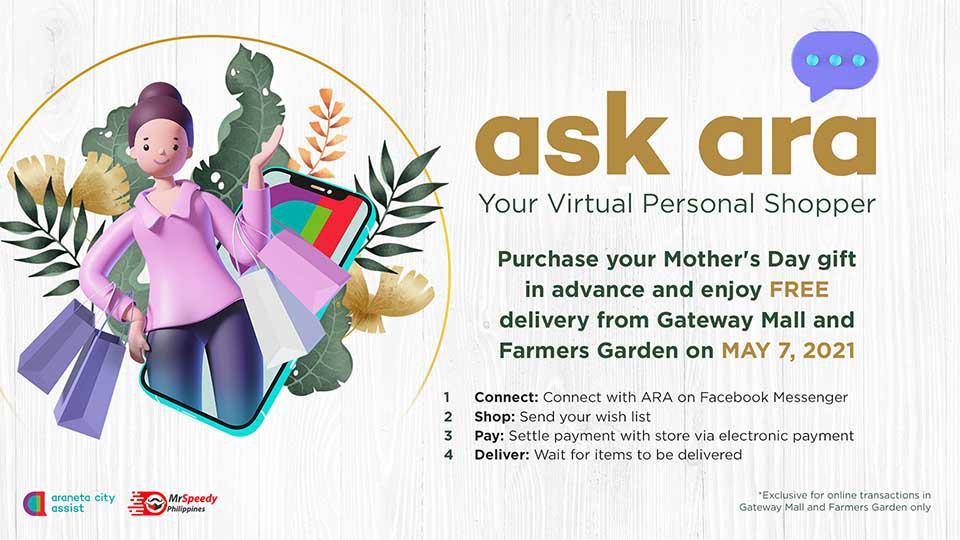 06 May 2021
Shop for Mother's Day gift via Ask Ara on May 7 and enjoy FREE DELIVERY
Spend more on buying the perfect Mother's Day gift online at Araneta City, and worry less on delivery or any additional charges!<...
Read More
04 May 2021
Celebrate your handymoms at Araneta City
As many of us continue to work or study from home, we've all come to realize the love and devotion our moms have for us. From cooking our meals to helping us keep everything organized so that we can get on with our day stress-free, moms are always there ready to make life just a bit easier fo...
Read More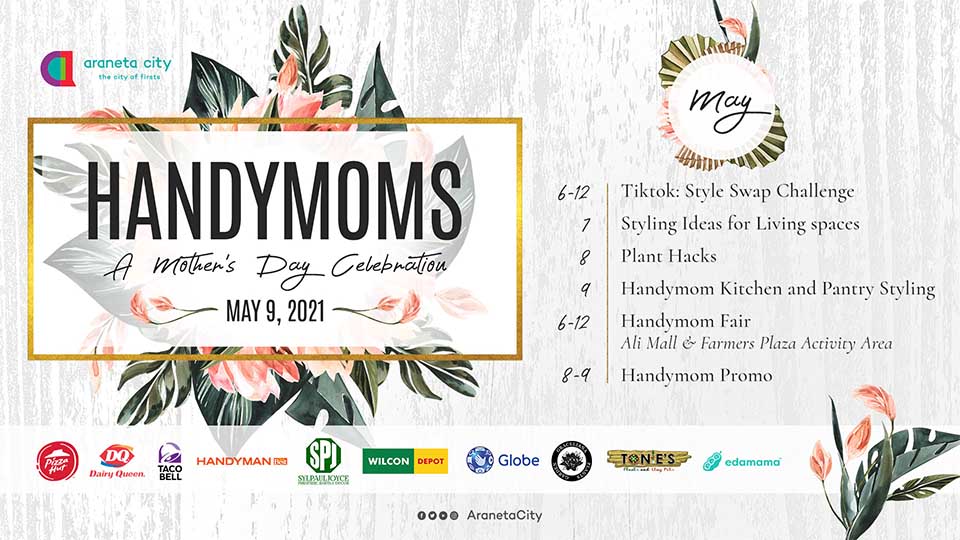 The Heart of the City
Explore the City of Firsts in an interactive view
Navigate the properties in Araneta City online. Enjoy a bird's eye view of the whole area virtually, and see the City of Firsts as if you are there!
Experience in 360 View