Araneta City recognized for involvement in QC's recyclables project
The City of Firsts received a certificate of appreciation from the Quezon City government for its participation in the BasuHero "Basura, Para Sa Pag-aaral Ko" recyclables trading project of the LGU.
The recognition was awarded by the QC Task Force on Solid Waste Management in a ceremony held on July 29 at the Quezon City Hall. Ms. Lizette Villanueva, Property General Manager of Gateway Mall, received the award on behalf of Araneta City.
The LGU's BasuHero "Basura Mo, Para sa Pag-aaral Ko" project aims to generate funds from collecting recyclable waste products such as PET bottles, old newspapers, and aluminum beverage cans. The funds collected through this project were used to provide tablets to 13 immuno-compromised cancer patients from indigent families in the city, and five students from the Quezon City Kabahagi Center.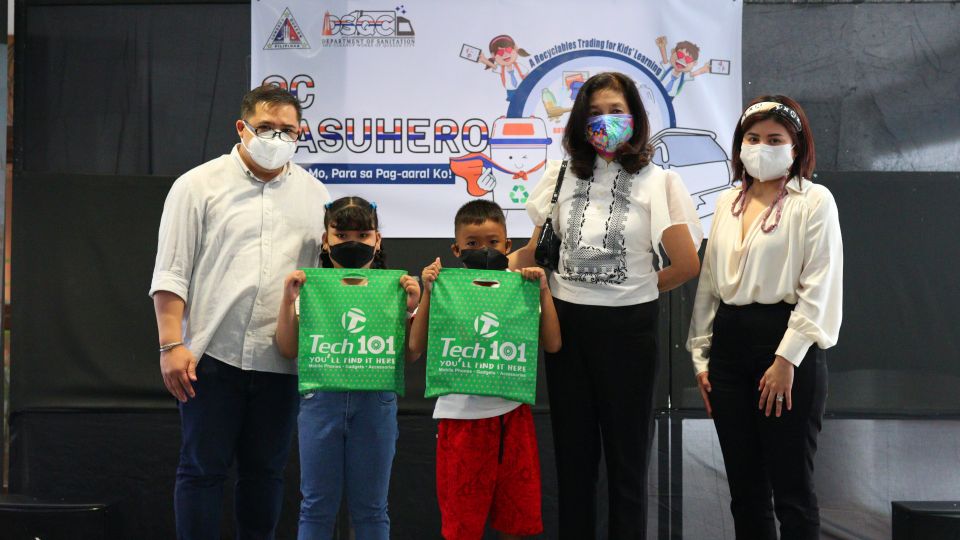 The QC Task Force on Solid Waste Management has collected a total of 40,879 kg of recyclable materials through this project.
Other project participants include Barangay Damar, Barangay Immaculate Conception, Barangay Milagrosa, Ayala Property Management Corporation, Ayala Technohub, GMA Network, and several homeowner's associations within Quezon City.
Share this Post