Araneta City commends honest security guards for returning lost cellphone units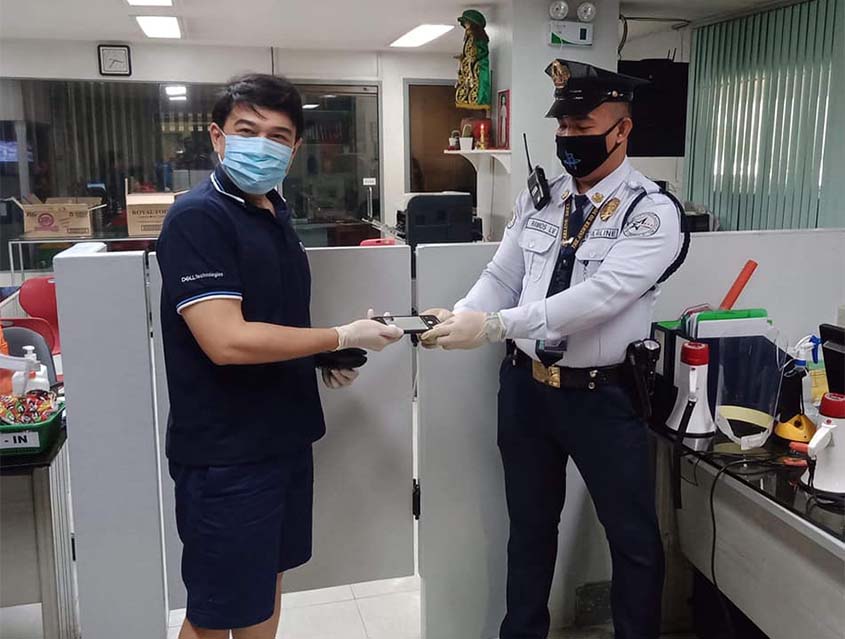 Araneta City continues to recognize exemplary frontline personnel who display honesty and integrity in their line on work.
Among them are Mr. Jonathan Capoquian and Mr. Lerry Ramos, both security guards at Farmers Market, who returned lost mobile phones they found during their rounds on April 19.
Capoquian found a Samsung J2 Prime unit, while Ramos found an iPhone 11 Pro Max -- currently worth P100,000 -- left in the market. Both security personnel voluntarily surrendered the found item to the Admin Office to notify the owners.
The owners of the lost phones were able to get their units on the same day, both of them thankful that their priced gadgets were found by the honest Araneta City personnel.
"Their exemplary deeds show us that, despite all the negativity there is in our world, there remain simple but good people to look up to," said Morriel Abogado, Vice President and Zone Manager of Araneta City. "They show a good character that everybody must emulate, especially during this crisis."
The owner of the expensive iPhone unit, Mr. Josefino M. Paloma, even left a note at the Admin Office to express his gratitude: "In this unprecedented time, Mr. Ramos has shown the true spirit of an honest Filipino. Truly may malasakit!"
Capoquian and Ramos are among the growing number of Araneta City frontliners whose actions serve as an inspiration for others. On April 12, security guard Rex Alloro returned a lost wallet containing more than P60,000 cash. On April 14, sanitation personnel Rogena Mae Acebes returned a lost coin purse with P2,000 cash.
They are all part of Araneta City's dedicated employees who remain to provide on-site service despite the threats of COVID-19.