When we think of Filipino food, we tend to think of popular Pinoy dishes that are really familiar to us, such as adobo, sinigang, sisig, inasal, kare-kare. But there are many dishes that our beloved country has to offer. Travel down to Mindanao and you'll find exquisite, and savory flavors that also deserve a spotlight.
The ZamBaSulta area (Zamboanga, Basilan, Sulu, and Tawi-Tawi) in Southwestern Mindanao has a trove of unique dishes that are closely related to its neighboring countries like Malaysia and Indonesia. Their food profile uses a lot of coconuts and spices, and is neither sweet nor sour like the ones that we get used to in Luzon and Visayas areas. Sadly, these dishes are rare to find in Metro Manila. But if you really want to explore Mindanaoan cuisine, you may try it out without leaving the city.
Yes, you've read it right, Palm Grill, the one and only Southern Mindanaoan restaurant in Luzon, has opened its new branch at the New Gateway Mall 2, Araneta City.
Situated at Gateway Mall 2's Palenque, they serve the authentic cuisine of Zamboanga, Basilan, Sulu, and Tawi-Tawi, offering flavors that taste new but feel like home.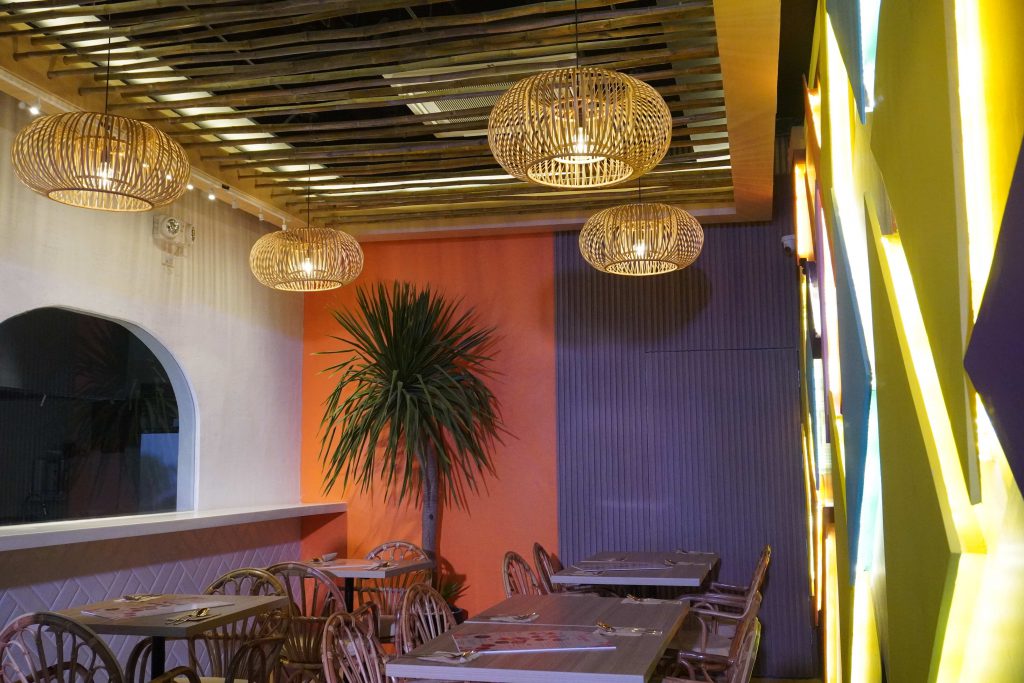 A type of ginataan dish of the Tausug tribe of Mindanao, the Pianggang Manok is chicken braised and grilled in a special sauce and palapa itum, a spice paste. Its main unique ingredient is its coconut, burnt and ground to a powder.
This is what gives Pianggang Manok its colloquial name: the Green Chicken. But it's also what makes it stand out as an extraordinary meal, rich with not just flavor, but with history and heritage.
Another specialty of the Tausugs is their traditional black beef soup or Tiyula Itum. Its black colored soup was taken from the burnt coconut meat, which also gives the dish's distinct taste and aroma. Unlike the soups we encounter in Luzon and Visayas areas, the Tiyula Itum has a lighter taste and the flavor is complemented with galangal, turmeric, and lemongrass.
Palm Grill also has seafood selection, namely, Sizzling Sambal Squid, Locon Ala Zamboanga (shrimp in coconut milk sauce), and Deep Fried Pampano in Sambal. For vegetable dishes, they have Kaliya Puso (heart of a banana plant cooked with coconut milk, ensaladang talong, and mixed vegetables.
After indulging their scrumptious dishes, tame your palates with their desserts! They have Knicker Fruit Halo-Halo, Cocoroons, Vanilla Ice Cream with Hinti, and Lokot-Lokot with Chocolate dip.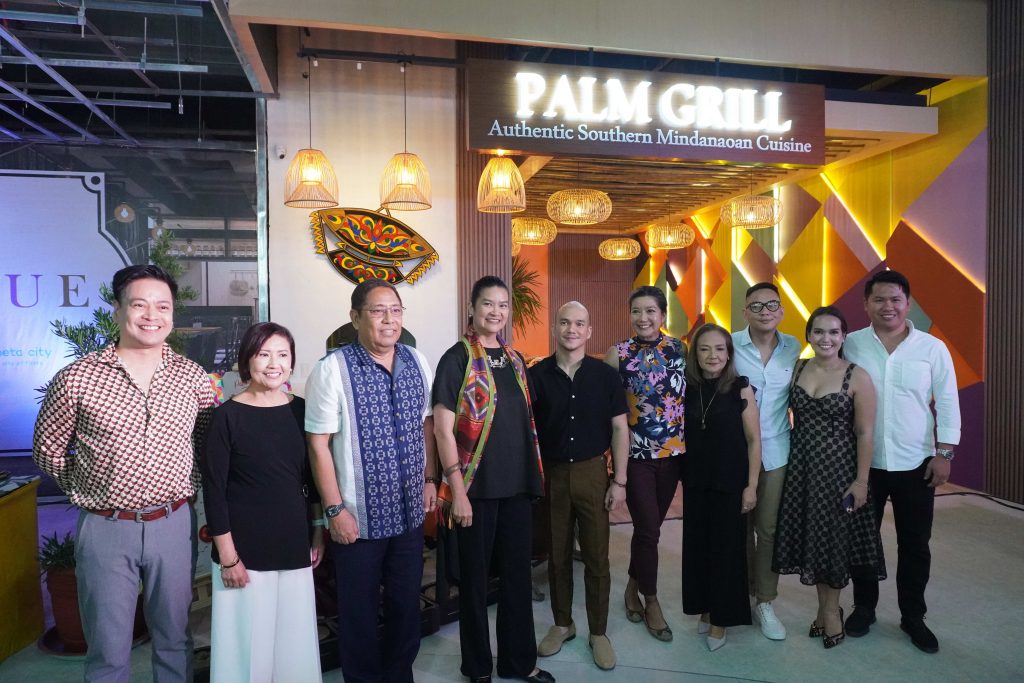 Discover the flavors of Mindanao at Palm Grill, located at Palenque in Gateway Mall 2, Araneta City.
Share this Post