Araneta City Pledges COVID-19 Test Kits to QC Hospital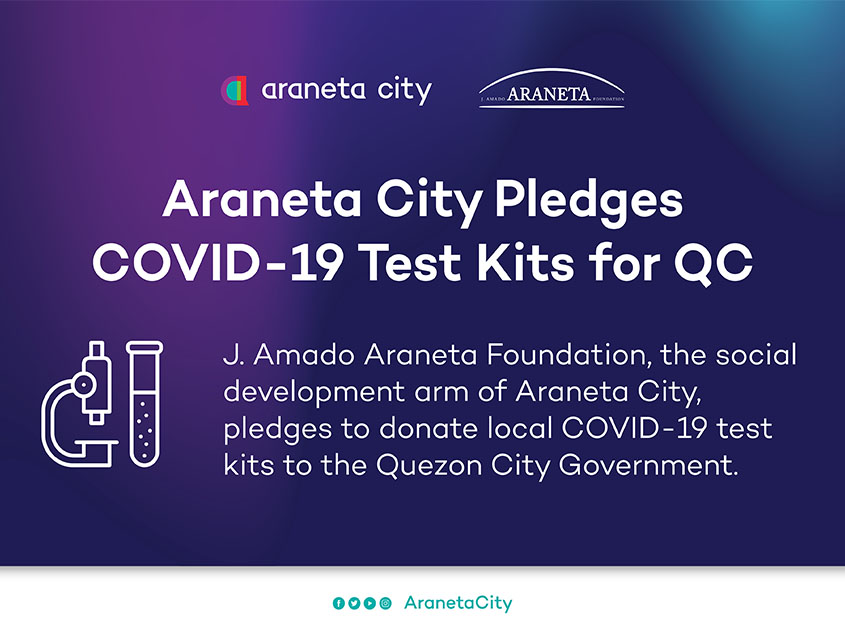 J. Amado Araneta Foundation (JAAF), the social development arm of Araneta City (ACI, inc.), pledges to donate locally-produced COVID-19 test kits to the Quezon City government.
Mr. Antonio T. Mardo, Araneta City (ACI, inc.) Senior Vice President, relayed the pledge to Mayor Joy Belmonte on March 10, 2020 to assist the local government in the immediate mitigation and containment of the disease. "Araneta City values the health and safety of the entire community. This is our way of showing our cooperation to the government in this time of crisis," he said.
The pledge was made after the Food and Drug Administration (FDA) issued a Certificate of Exemption for the SARS CoV-2 PCR Detection Kit (COVID-19 kit). The kit was developed by scientists from the University of the Philippines-National Institute of Health (UP-NIH), with the assistance of the Department of Science and Technology (DOST) through the Philippine Council for Health Research and Development (PCHRD).
The test kit is yet to be made available commercially. Once available, it will help confirm more cases of COVID-19 by detecting viral presence in samples taken from patients who are under observation.
JAAF is looking at donating kits that are enough to test 500 samples at the Quezon City General Hospital. The Foundation is now coordinating with the LGU on the preparedness of the public hospital to conduct the test.
Araneta City, through JAAF, understands the need to contribute to the immediate resolution of this urgent health concern. Through its initiative, JAAF fosters a spirit of cooperation from the private sector in supporting the government.