Scan, Join, and Win Via the Araneta City Viber community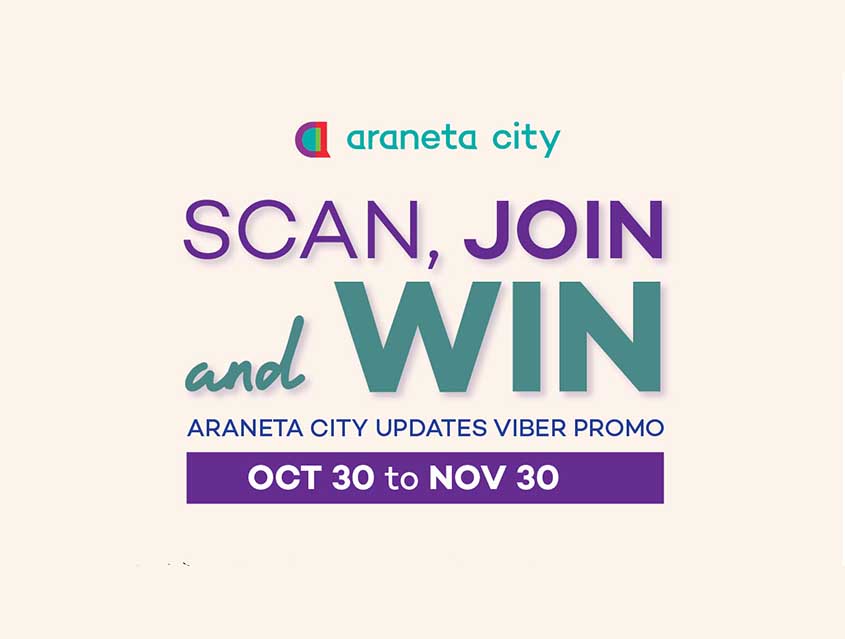 Araneta City is giving you a month-long chance to win some exciting pre-Christmas gifts just by simply being part of our Viber community!
Join the City of Firsts' SCAN, JOIN AND WIN promo and be among the 5 winners of P1,000 and 10 winners of Araneta City merchandise.
To join, simply scan the QR code posted at the entrances and activity areas of Araneta City establishments. Once a member of the Viber community, click the link on the pinned message and fill out the registration form.
Promo will run from October 30 until November 30, 2020. Winners will be announced on December 4, 2020.
Be updated on Araneta City events and promos, and have a chance to win prizes, through the City of Firsts' Viber community now!