Pizza delivery rider who went viral for his kindness gets reward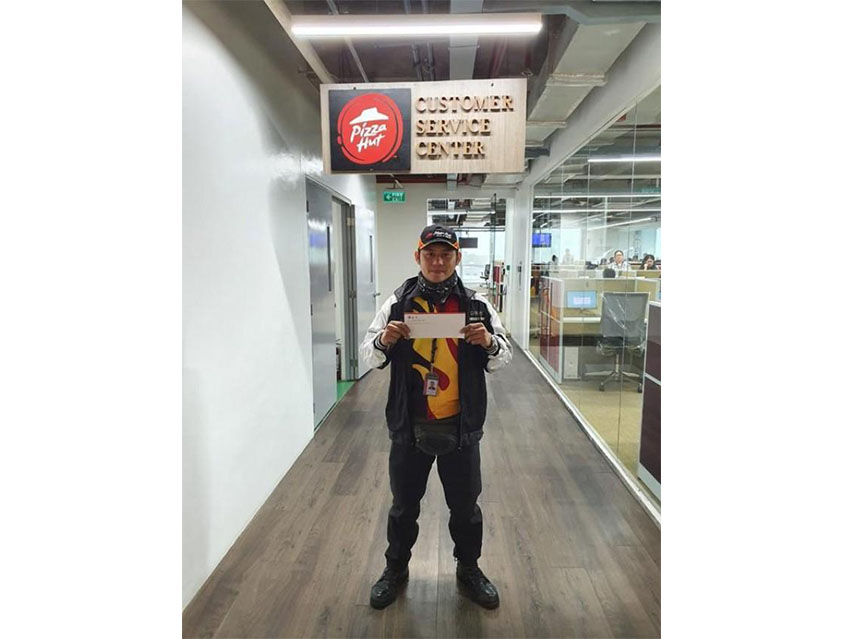 Published by: https://www.gmanetwork.com/
The pizza delivery guy who went viral for his kindness has a name.
Raymond went viral last Sunday, after the bakery owner from whom Raymond buys bread, posted a photo of him on social media. The logo of the pizza company Raymond works for, was seen.Everybody meet Raymond Papellero. He's the guy who's been saving the tips he receives from work so he could buy bread and give away to people he encounters on the street.
On Thursday, Pizza Hut happily informed GMA News Online that Raymond's kindness did not go unnoticed. They awarded him a cheque amounting to P10,000.00 in recognition for his good deeds.
Raymond is a father of three, living with his wife in Mandaluyong City. Like many others right now, he's constantly grappling with the uncertainty brought about by the COVID-19 pandemic.
"My wife is unemployed and also pregnant. With the money I make every day, I set aside some to buy bread to give away to those who need food. Sometimes the tips from customers are good, so I buy more," Raymond was quoted in the press statement as saying.
He says he was surprised with the praise and attention he's been given. "I just really wanted to help in my own little way. When I read what they say, sometimes I get teary-eyed."
After Raymond went viral, people have been donating to his cause. In his latest trip, he managed to give away bottles of water, in addition to his usual bread handouts.
Cheers to you Raymond! May your kindness be paid forward.