Binibining Pilipinas reveals 40 official candidates for 2020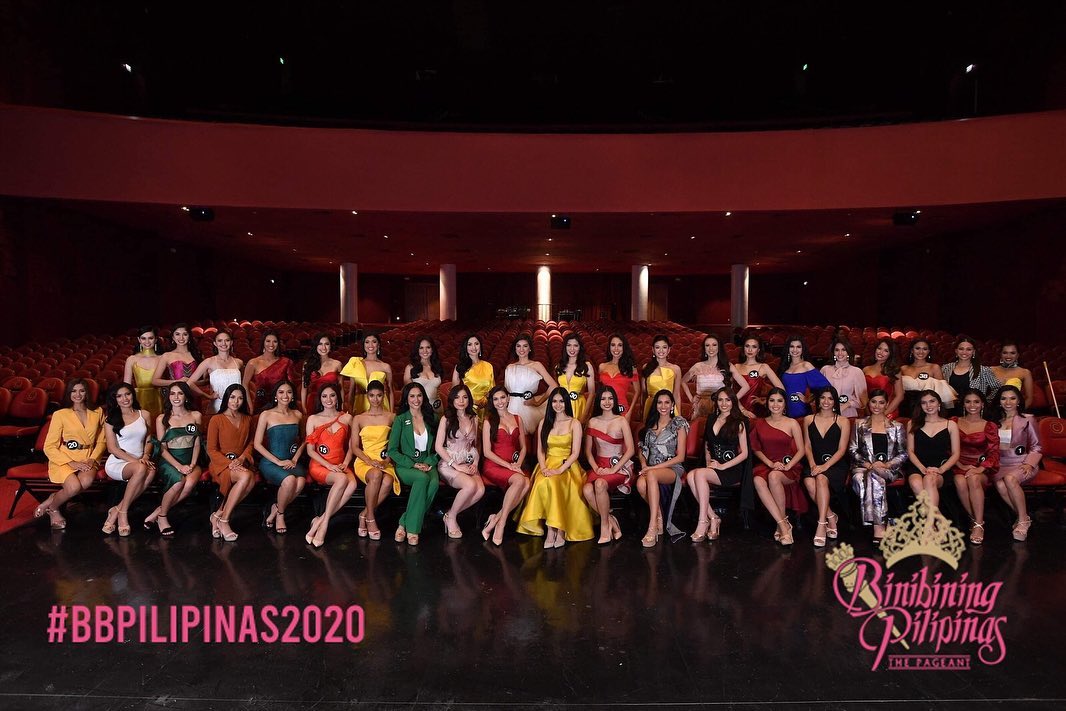 Manila, Philippines - The Binibining Pilipinas Charities Inc., led by Mrs. Stella Marquez Araneta, has selected the 40 official candidates of Binibining Pilipinas 2020 during the final closed-door screening at the New Frontier Theater on February 6, 2020.
This new era of Binibining Pilipinas presents an exciting roster of girls that has a mix of fresh faces and pageant veterans, all bringing with them their unique stories and advocacies.
The official Binibining Pilipinas 2020 candidates are:
1. Samantha Panlilio
2. Rowena Sasuluya
3. Lois Anne Badando
4. Patrizia Garcia
5. Arainne Deseree Vairdo
6. Princess Kien Guanzon
7. Shanon Tampon
8. Meiji Cruz
9. Patricia Babista
10. Shaira Marie Rona
11. Maureen Montagne
12. Vianca Marcelo
13. Samantha Bernardo
14. Hazel Joy Ortiz
15. Cinderella Faye Obeñita
16. Alexandra Rosales
17. Justine Felizarta
18. Karen Laurrie Mendoza
19. Kimberly Tiquestiques
20. Ana Thea Cenarosa
21. Hannah Arnold
22. Ma. Ruth Erika Quin
23. Gabrielle Camille Basiano
24. Lovely Mercado
25. Carina Cariño
26. Czarina Guiao
27. Jashmin Dimaculangan
28. Ma. Francesca Taruc
29. Honey Grace Cartasano
30. Noriza Valerio
31. Graciella Lehmann
32. Danica Joy Peralta Acuna
33. Alexandra Faith Garcia
34. Mercedes Romero Pair
35. Micca Rosal
36. Vickie Rushton
37. Alexangela Salvador
38. Lesley Anne Ticaro
39. Bellatrix Tan
40. Honey Be Parreñas
These ladies will compete for the coveted Binibining Pilipinas 2020 titles in the hopes of representing the country in international pageants abroad.
Follow the exciting journey of the 2020 Binibining Pilipinas contestants. Visit www.bbpilipinas.com, or follow the Binibining Pilipinas official Facebook (www.facebook.com/realbbpilipinas) and Instagram (@bbpilipinasofficial) pages.