Binibining Pilipinas 2020 brings smiles to kids at interactive art museum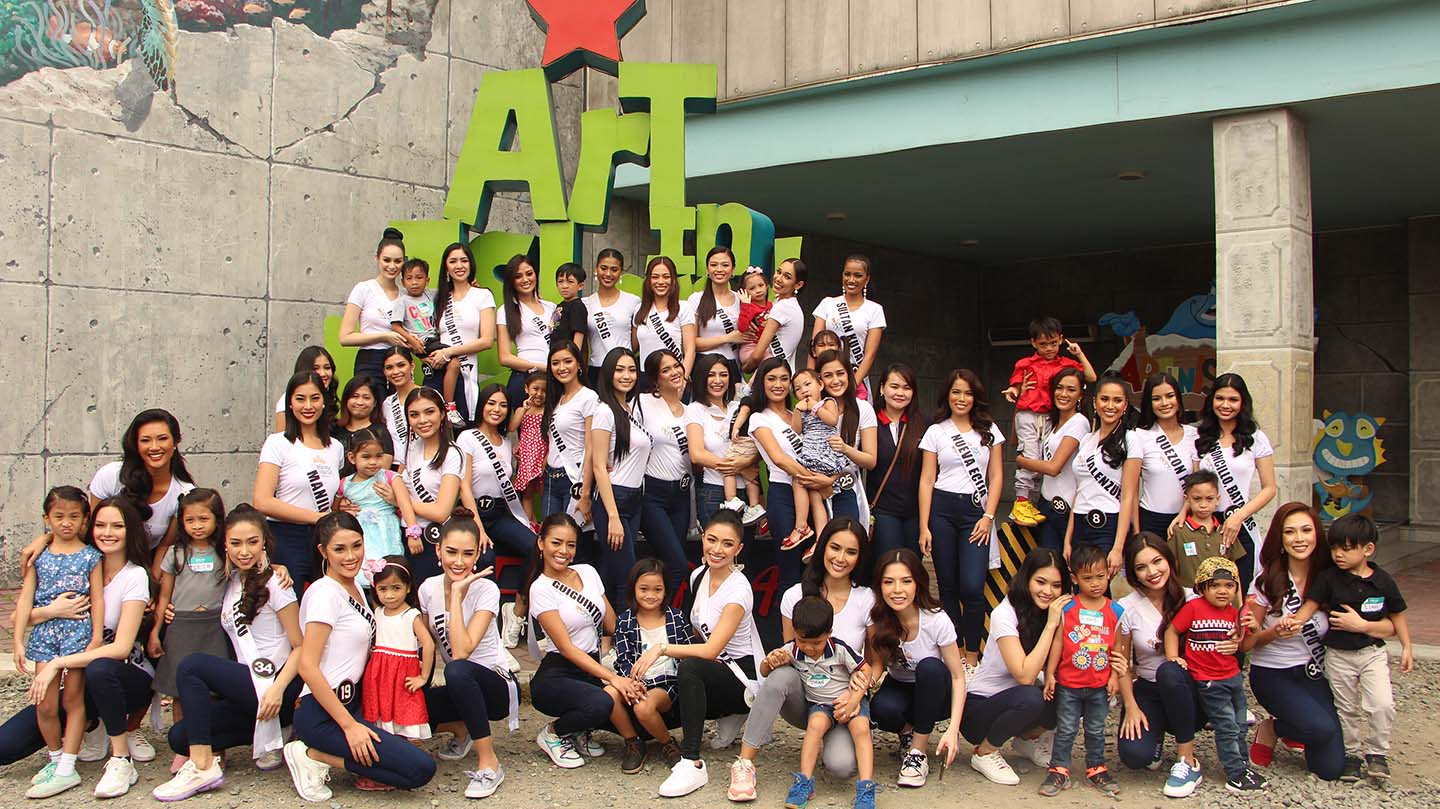 Manila, Philippines – The candidates of Binibining Pilipinas 2020 took a day off from their usual pre-pageant activities on March 4, 2020 to bond with children in a fun-filled experience at the Art in Island Museum, Quezon City.
Binibining Pilipinas partnered with Operation Smile Philippines in providing the this year's candidates an opportunity to bring smiles to select children who underwent cleft lip and palate repair surgeries.
The girls spent the morning touring the kids in larger-than-life 3D artworks. Awe and excitement filled the faces of the children as they were joined by the Binibinis in a free museum tour. Everyone gamely snapped photos and wandered at the interactive picture-worthy displays of the museum.
Groupshot
From L- R BB 2 Rowena Sasuluya and BB 1 Samantha Panlilio
From L- R BB13 Samantha Bernardo and BB 12 Vianca Marcelo
From L-R BB 16 Alexandra Rosales, BB 8 Meiji Cruz, BB 27 Jashmin Dimaculangan; Down BB 2 Rowena Sasuluya
From L-R BB 19 Kimberly Tiquestiques and BB 18 Karen Laurrie Mendoza
From L-R BB 23 Gabrielle Basiano and BB 24 Lovely Mercado
From L-R BB 24 Lovely Mercado and BB 23 Gabrielle Basiano
Binibining Pilipinas Charities Inc. has been supporting the endeavors of Operation Smile Philippines since 2011.
*Art in Island Museum is located at 175 15th Avenue, Cubao, Quezon City. It is open from 9:30am to 8:30pm Tuesday to Thursday, from 9:30am to 9:30pm Friday and Saturday, and from 9:30am to 8:30pm Sunday.
Follow the exciting journey of the 2020 Binibining Pilipinas contestants. Visit www.bbpilipinas.com, or follow the Binibining Pilipinas official Facebook (www.facebook.com/realbbpilipinas) and Instagram (@bbpilipinasofficial) pages.