Ali Mall in Araneta City welcomes Popeyes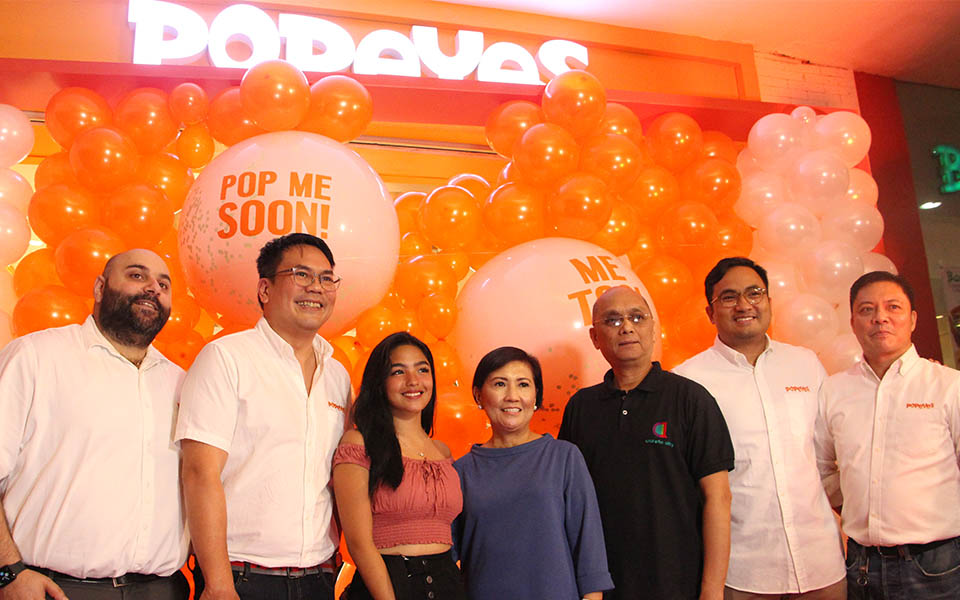 (From L-R: PLK Philippines Inc. Chief Operating Officer Mr. Rami Chahwan, Kuya J Group Marketing Director Mr. Ton Gatmaitan, Kadenang Ginto Star Ms. Adrea Brillantes, Araneta City Senior Vice President for Leasing Ms. Lorna Fabian, Araneta City General Manager Manny Fabian, IHoldings Inc. Chief Finance Officer Mr. Francis Reyes and PLK Philippines Inc. Operations Manager Mr. Chuck Reduta.)
January 3, 2020 Manila, Philippines, - Araneta City opens the much awaited branch of Popeyes and its crave-worthy world-famous fried chicken in Ali Mall.
Present in the launch is PLK Philippines Inc. Chief Operating Officer Mr. Rami Chahwan, IHoldings Inc. Chief Finance Officer Mr. Francis Reyes, PLK Philippines Inc. Operations Manager Mr. Chuck Reduta and Kuya J Group Marketing Director Mr. Ton Gatmaitan
"It's our (Popeyes) first opening of the year so why not do it in the City of Firsts, so here we are now in Araneta City today celebrating. Thank you so much," Mr. Ton Gatmaitan said as he signals the popping up of Popeyes in Ali Mall.
Also present in the opening are Araneta City Senior Vice President for Leasing Ms. Lorna Fabian and Araneta City General Manager Manny Fabian.
Popeyes' first ever e-jeepney in the Philippines was also launched at the grand opening of Ali Mall branch. This e-jeepney serves as a signal of Popeyes popping nearby. Thus the first destination of Popeye's e-jeepney is in Araneta City
Kadenang Ginto actress Andrea Brillantes and Miss World Philippines 2017 Laura Lehmann also joined the launch along with prominent food and lifestyle bloggers/vloggers joining the craze.
Popeyes is open during Ali Mall operating hours and is located at the Ground Floor, Ali Mall Araneta City.
For more information and Araneta City updates, follow @AranetaCity on Facebook and Twitter or download the Araneta City Mobile app. You can also visit and follow Popeyes' social media pages.