Here's another option to satisfy your cravings for coffee and quick bites! Now open at the New Gateway Mall 2 is UCC Park Cafe, conveniently located on the ground floor near the mall's grand entrance.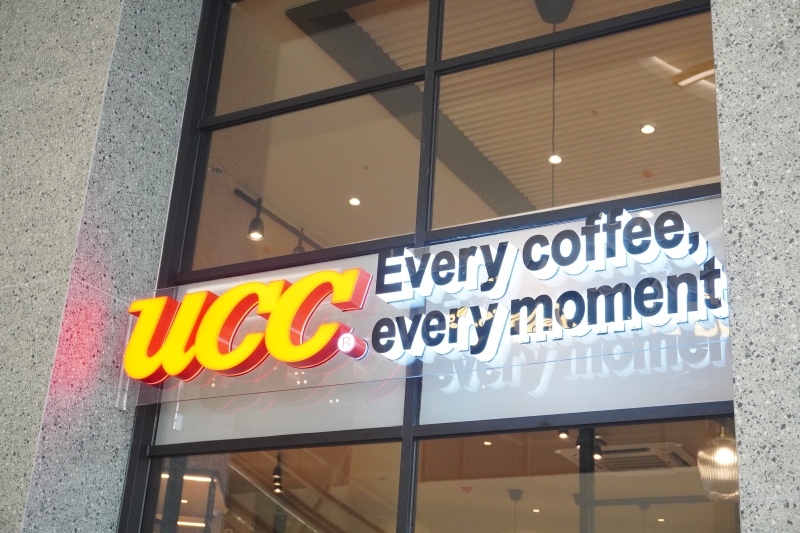 The Mugen Group finally brings its flagship food brand at the City of Firsts after opening the 33rd UCC Cafe branch at the recently-opened mall. So expect the same delectable deli choices at a fresh new location.
Here are just some of the great things that will greet you when you visit this fine cafe:
Elegant, stylish store
Whether you're a working professional around the area or traveling for work, the finest quality of coffee should be enjoyed. And UCC Park Cafe is the perfect spot for a breather, meetings, or just a touch of peace for the day.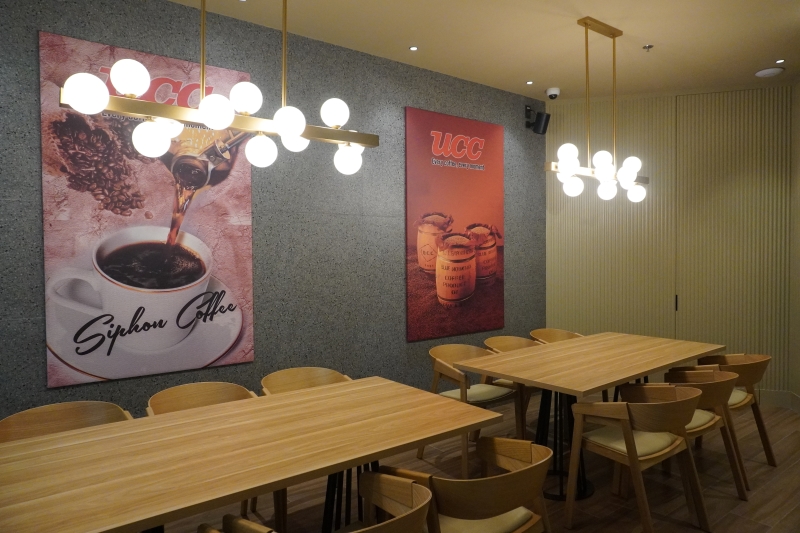 More than the coffee, the ambiance inside UCC Park Cafe is already enough to brighten up your day. With its bright lights and chic interiors, your frenetic day will meet a much-deserved relaxing break here.
The spacious cafe has areas that can be transformed into personal VIP rooms! Each room can comfortably accommodate up to 12 people, and can be reserved for 3 hours or more. Just inquire at the store for details.
Appetizing menu
UCC Park Cafe in New Gateway Mall 2 has a treasure full of coffee delights, from classic espressos to creative concoctions. Your taste buds are definitely in for a treat!
UCC is known for its Syphon Brew, a special technique that uses vapor pressure and a vacuum to make coffee! Now this is a must-try for all coffee lovers!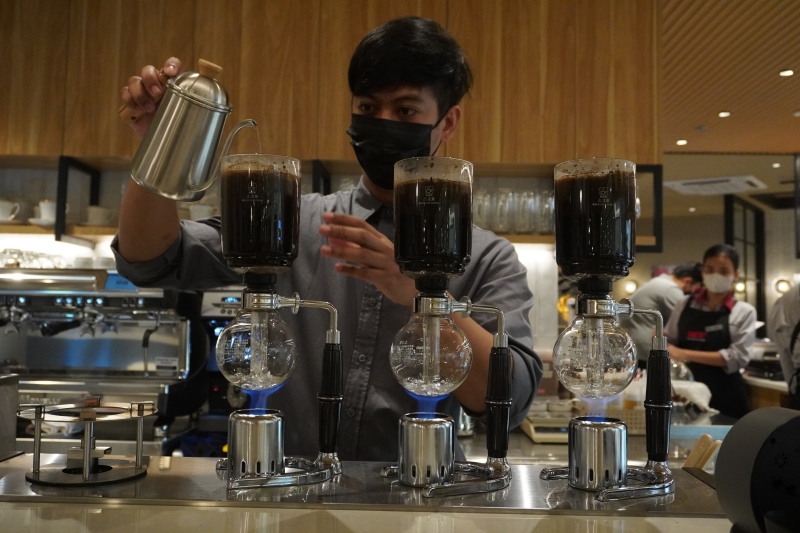 Another signature drink is the Kori Kohi, which is made with Cold brew ice coffee cubes, warm milk, and sweet syrup. This is a drink that can be enjoyed at any season, and is picture perfect in every social media feed.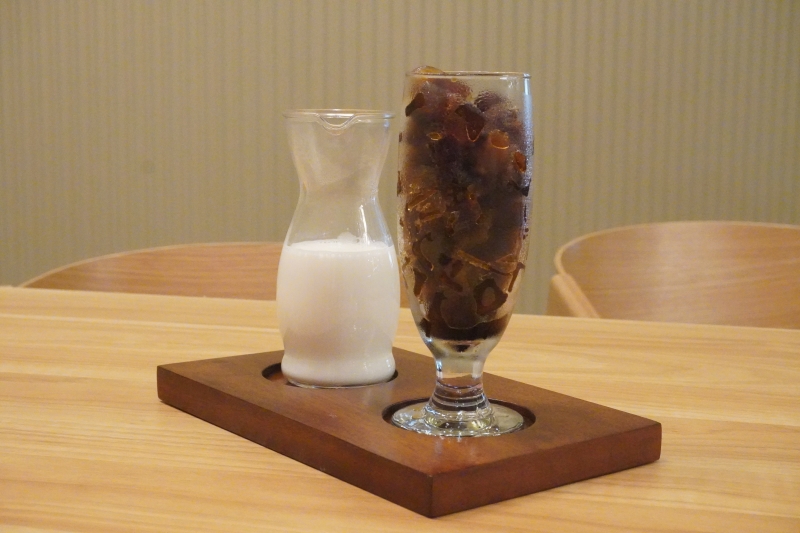 Coffee isn't the only star here. UCC's menu is bursting with delectable Western and Asian fusion dishes plus mouth watering desserts. Whether you're craving brunch, dinner, or anything in between, it has got your back.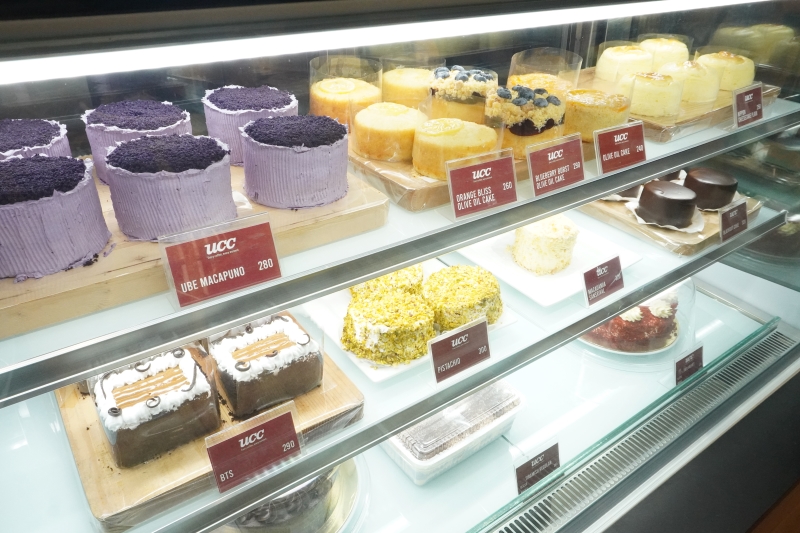 Friendly faces
As they say, the very heart of every place is its people. And luckily for diners, UCC Cafe has friendly staff who are always ready to make your day brighter. Expect exceptional service that complements your dining experience.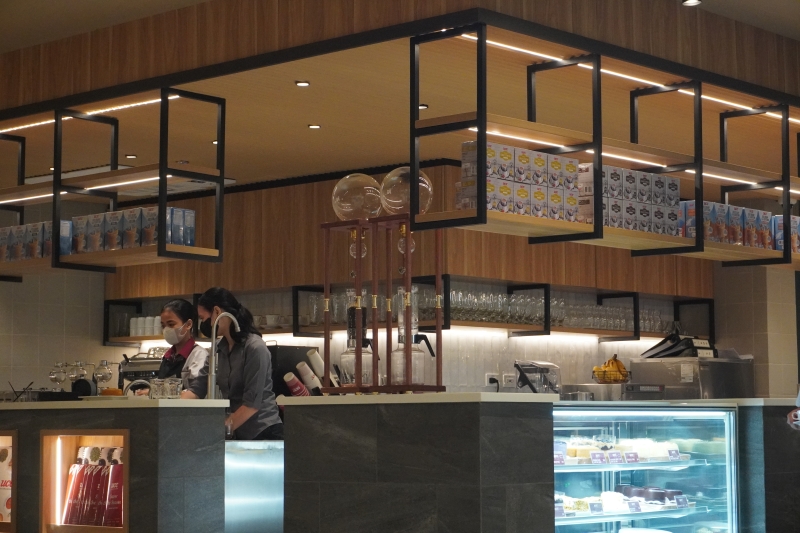 Enjoy all these exciting new brews at Araneta City with UCC Park Cafe, located on the ground floor (Restaurant Collection) of the New Gateway Mall 2!
Share this Post