Progressive Development Corporation
About
Progressive Development Corporation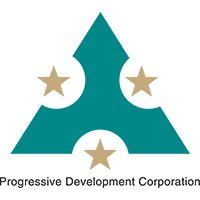 Progressive Development Corporation manages investments and property assets of the Araneta Group . PDC is also the incubator and nurturing entity for new business.
The Group's major properties within the urban metro are in San Mateo and Rodriguez.
The San Mateo property is 510 hectares; it is a 45-minute drive east from the Araneta City accessible via the Batasan Road or Marcos Highway. The property has undulating terrain with mildly rolling hills and is ideal for mixed-use community development.
The Rodriquez property is 1,640 hectares; an hour's drive northeast from the Araneta City with the Wawa Dam at its southern tip. Its topography is a mixture of stiff to moderate undulating terrain. While ideal for housing and light industrial use, the property is also rich in natural resources such as aggregates, marble and limestone