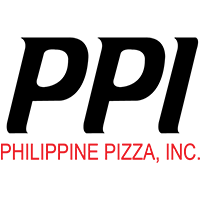 PPI Holdings, Inc. is the franchisee of Pizza Hut, Taco Bell, and Dairy Queen in the Philippines, with over 300 company owned food service outlets (over 200 Pizza Hut and 6 Taco Bell restaurants and over 100 Dairy Queen outlets). Worldwide, Pizza Hut is the largest and most recognized pizza chain with over 16,000 restaurants in 100 countries. Taco Bell and Dairy Queen are also number one in their respective categories.

Pizza Hut
Throughout the Philippines, Pizza Hut has established its name to be synonymous with "great pizza"thanks to top-of-line line ingredients from the perfect crust to the freshest toppings.
Serving its customers with uncompromising quality and excellence, Pizza Hut has reaped accolades from industry experts worldwide. Its products have been voted number one in countless consumer surveys and its accomplishments as an innovative business leader have been cited by respected publications such as Fortune, USA Today, and The Wall Street Journal. Pizza Hut was named "Best Pizza Chain in America" in the "Choice in Chains" national consumer survey published annually by Restaurants & Institutions Magazine. It also ranked 47th in Business Week's 2002 report of the world's "Most Valuable Brands." Its innovative and out-of-the-box advertising campaigns have also been well received with both local and international citations for excellence.
Pizza Hut is the country's delivery leader, bringing close to 3 million pizzas a year to its customers' homes. It pioneered the 30–minutes–or–less system that underscores an uncompromising drive in providing customers the best in product quality, service and value for money. Pizza Hut also owns and operates its own call service center.
Named "Franchisee of the Year" by Pizza Hut International for four consecutive years, its success in the Philippines is because of the over 5,000 dedicated people who will do anything and everything to make their customers happy. They are proud to serve over 35 million customers every year all over the country.
Pizza Hut won the Foreign Brand Retailer in the Mega-Food Retailer Category at the 2016 Outstanding Filipino Retailers and Shopping Center of the Year Awards.
Visit site
---
Taco Bell
Taco Bell, a subsidiary of Yum! Brands, Inc., is the world's number one taco restaurant. It serves burritos, signature quesadillas, nachos and other specialty items. Taco Bell serves more than 38 million customers each week in more than 6,400 restaurants. There are over 300 international restaurants operating in Canada, Guam, Aruba, Dominican Republic, Chile, Costa Rica, Guatemala, Puerto Rico, Ecuador, Asia, and Europe.
Visit site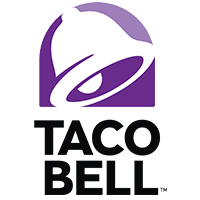 ---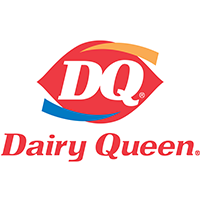 Dairy Queen
The world's number one ice cream chain is now in the Philippines, offering the same recipe that has ensured its sweet global success. With more than 7,000 stores in 31 countries, Dairy Queen is quickly carving its niche in the hearts of dessert lovers in the Philippines, who enjoy popular products such as the Dilly bar, Ice Cream Sandwich, Milkshakes, the refreshing Moolatte ice-blended coffee drink, and the all-time favorite, the Blizzard, whose "served upside-down" appeal offers a fun way to enjoy ice cream.
Visit site