Araneta City upholds the magic of Christmas with traditional Belen lighting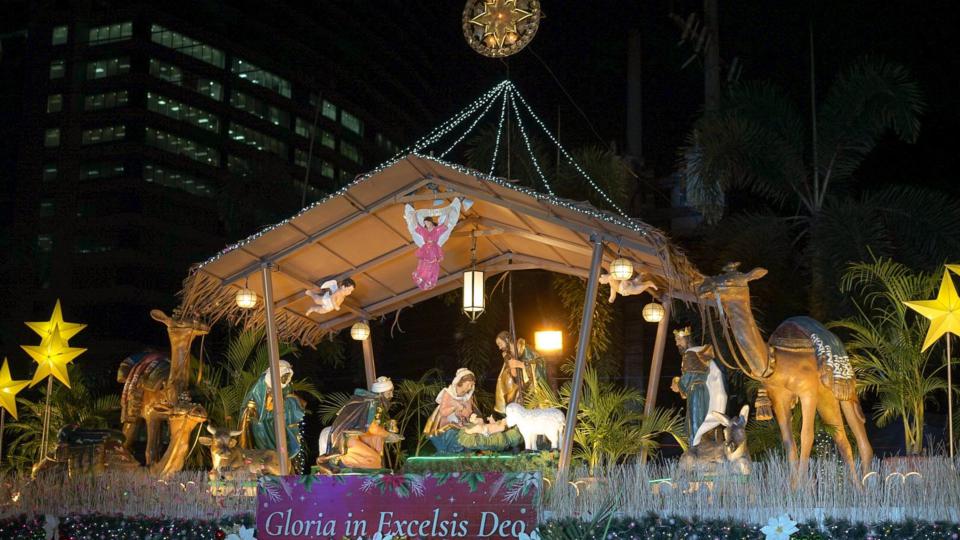 A week after the successful lighting of its iconic 100-ft Christmas tree, Araneta City keeps its celebration more solemn with the lighting of its giant Belen on Thursday, November 18, 2021.
Located at Gen. MacArthur Avenue, the City of Firsts unveiled its traditional Belen, which depicts the nativity of Jesus Christ with Mary, Joseph, and the three kings. It is a tradition observed by the City of Firsts since Christmas of 1991.
Rev. Father Ronnie Santos, parish priest of Our Lady of Perpetual Help in Brgy. Socorro and Father Diogo D'Souza led the Holy Mass and blessing of the Belen. It was followed by a peaceful offering of prayers led by Quezon City Mayor Joy Belmonte, Brgy. Socorro Chairman Doc Ted Santos, and officials of the Araneta Group.