Treat the heart with Araneta City's World Heart Day digital celebration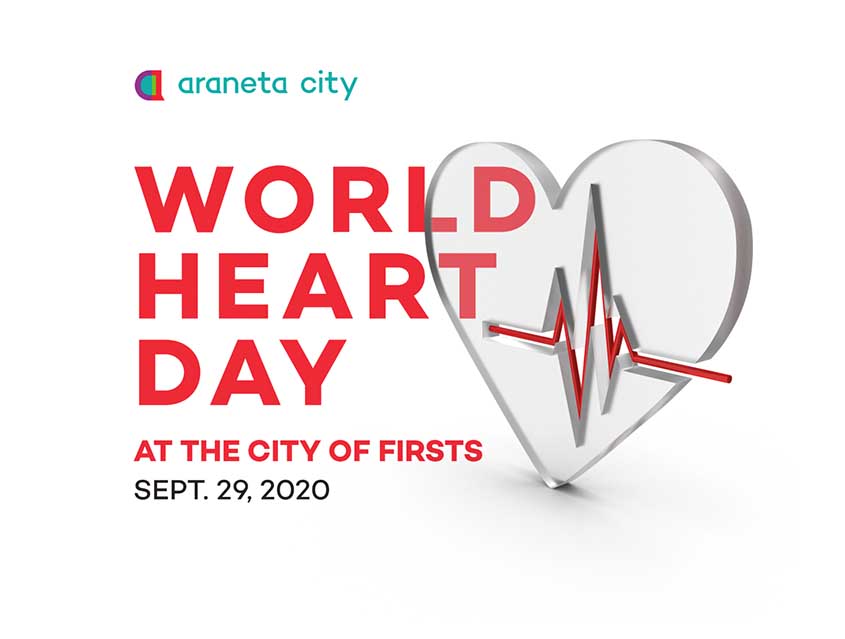 Keeping a healthy body is very important in this time of pandemic. All body parts, including the heart, should be in good shape and be protected against any form of threat.
For the World Heart Day celebration on September 29, 2020, Araneta City joins the whole world in taking care of one of the most important organs in the human body, which could be at risk during the current health crisis.
Be part of the activities prepared by the City of Firsts on its official Facebook page in celebrating this year's World Heart Day.
At 2:00 pm, take part in the webinar of Dr. Mariann Almajar, cardiologist at The Medical City, as she talks about maintaining a healthy heart. Listen as she explains the heart conditions common during the pandemic, and provides tips on how to keep the heart strong and active. Viewers may post medical heart-related questions online and get real-time professional responses.
Then at 4:00 pm, join Chef Bruce Lim from Clara Ole as he shares heart-healthy recipes that anyone can easily replicate at home. Learn new dishes that will make your diet more exciting, and will keep your heart in good shape.
Take part in the City of Firsts' online activities, and have a heart-filled digital celebration of this year's World Heart Day!