Queen Bea Patricia 'Patch' Magtanong all ready for Miss International Pageant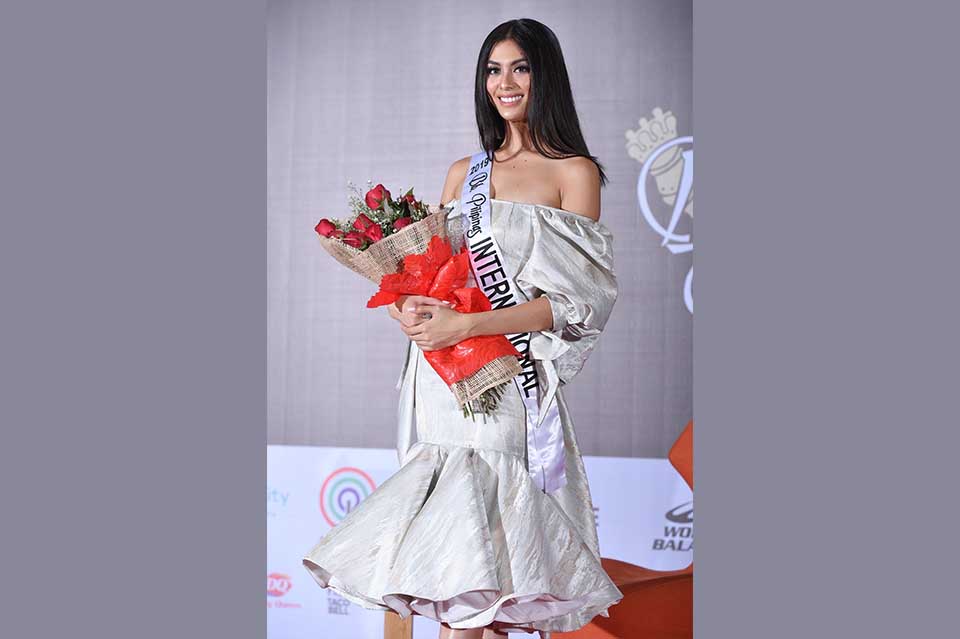 Binibining Pilipinas Charities, Inc. (BPCI) continues its traditional farewells to competing Queens. Recently it organized a rousing send-off party to Miss International Philippines 2019 Atty. Bea "Patch" Magtanong at the Monet Ballroom 3 of the Novotel Manila in Araneta City.
Held on Wednesday, October 16, the gathering showered Binibining Pilipinas International 2019 Patch Magtanong with love and support from her Queen Sisters, members of the press, her family, as well as a handful of friends as she suits up for the Miss International 2019 pageant at the Tokyo Dome City Hall in Japan.
The Miss International pageant will be Patch's first ever international pageant and fans expect her to ace the competition. After all, Patch was a stand out in Binibining Pilipinas, the very first pageant she joined, and wowed fans on Coronation Night at the Big Dome in the recently rebranded ARANETA CITY: The City of Firsts.
Patch's personal firsts is exactly what it means to mark milestones here in Araneta City. But it does not end there. Patch's first foray in a beauty pageant abroad would hopefully yield the country's seventh Miss International crown. This will be a historic milestone not only for Patch but also for the Philippines as this year's Miss International competition will be bigger, tougher and more competitive.
The 59th edition of the Miss International pageant is monumental with the biggest turnout of candidates from 90 different countries surpassing the previous record of 77 contestants in 2018. Mariem Velazco of Venezuela, the reigning Miss International Queen, will crown her successor on November 12, 2019.
The first ever Miss International 1960 is Stella Marquez of Colombia, popularly known as Madame Stella Marquez Araneta, the beloved founder of the Binibining Pilipinas Charities Inc. in 1964.
Patch was among the 1,800 new Lawyers who took oath in June 2019 after passing the Philippine Bar Examination in October 2018.
For more news on Binibining Pilipinas, visit www.bbpilipinas.com. Like the Binibining Pilipinas official Facebook page www.facebook.com/realbbpilipinas and follow @bbpilipinasofficial on Instagram.