Learn how to paint Chinese-style at Gateway Gallery
Prof. Arnulfo "Arnold" Esguerra returns to Gateway Gallery to conduct four sessions of Dynamics of Brush and Color, a Chinese watercolor painting workshop for students who are interested and passionate about Oriental art, specifically Chinese painting.
In this workshop, Esguerra will be teaching his students the Gong-bi style, the Traditional Meticulous style or what they call the Court style of painting, and Xieyi, the freehand or literati style. He has painted and exhibited eclectic themes in these two styles—from the natural world to everyday Filipino scenes, honing his skills through constant practice and teaching.
The sessions are meant to give the students skills on the proper holding of brushes (brush strokes); familiarization with Xuan paper and Chinese pigments; techniques in the meticulous style of Chinese painting; and techniques in coloring in the freelance style.
An expert and a prolific artist of Chinese art, Esguerra started painting at age five and has been practicing Chinese painting since the 1980s. He fell in love with Chinese painting when he attended a class on it in Liberty Hall, Binondo in 1984, the center of artistic activities in Manila's Chinatown. He is a Senior Lecturer at the University of the Philippines Manila where he has lectured courses on Philippine and Asian History, Archaeology, and History of Medicine.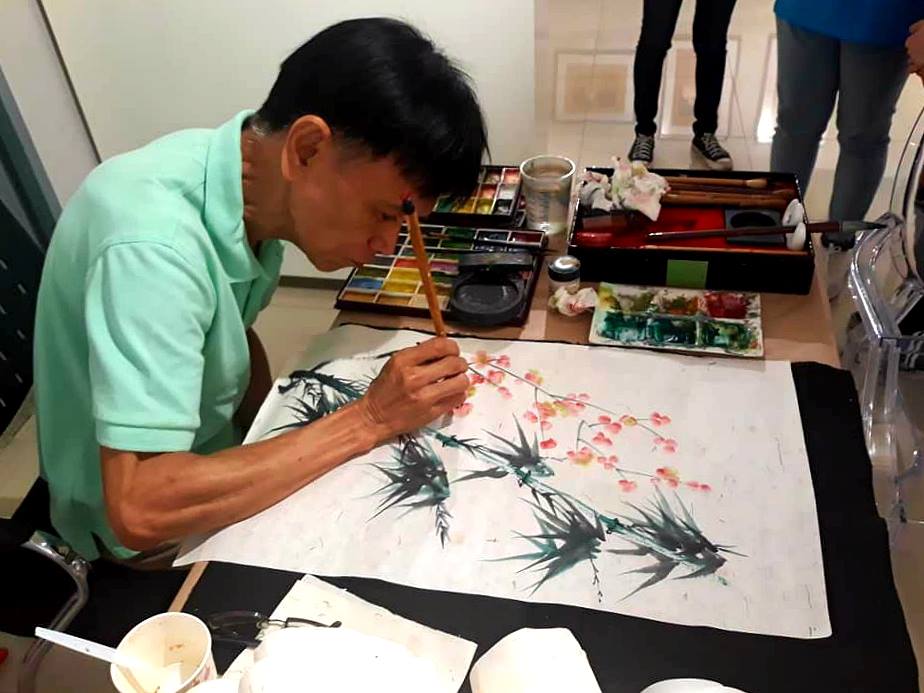 Dynamics of Brush and Color will be held at the Gateway Gallery (in Gateway Tower, Araneta City) on February 25, March 4, 11, and 18. It promises to be a fun, learning opportunity through a focused and personalized mentoring approach. Esguerra will be providing limited but free Xuan papers, which he sourced from Taiwan.
Registration for all four sessions is at P12,000. Register early as slots are limited. Visit this link to sign-up and register: https://forms.gle/2eQhqVsNZ5NenV8e6.
Share this Post