Araneta City Takes Steps to Combat Corona Virus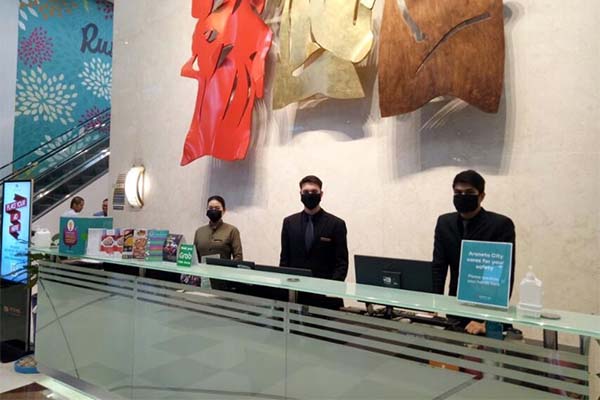 MANILA, Philippines - Araneta City, the City of Firsts, has implemented precautionary measures to prevent the spread of the novel Coronavirus (nCoV).
The virus, first detected in China last year and has spread in different countries, was confirmed to have entered the Philippines last January.
To combat the spread of this virus, the Smart Araneta Coliseum and New Frontier Theater have placed infrared thermometers at the entrances, and handheld UV sterilizers at the turnstile units. Those detected to have high body temperatures will not be allowed to enter these event places.
Security guards and receptionists at the Ali Mall, Gateway Mall, and Farmers Plaza are required to wear face masks. The concierge of these malls are also equipped with hand sanitizers for the shoppers.
Medical teams are placed on standby in Araneta City to provide medical assistance for any emergency situation that may arise.
A public service video, which features the reigning Binibining Pilipinas queens sharing tips on how to prevent the spread of the nCoV virus, was also produced and posted online.
Araneta City is ensuring that the tenants, employees, and the general public who are visiting the malls and event venues in the area are safe and protected.
For more information and updates on Araneta City, follow @AranetaCity on Facebook and Twitter, or download the Araneta City Mobile app.